Website Portfolio
>
(Web Design ::: Kitakyushu)
>
Access Cars Website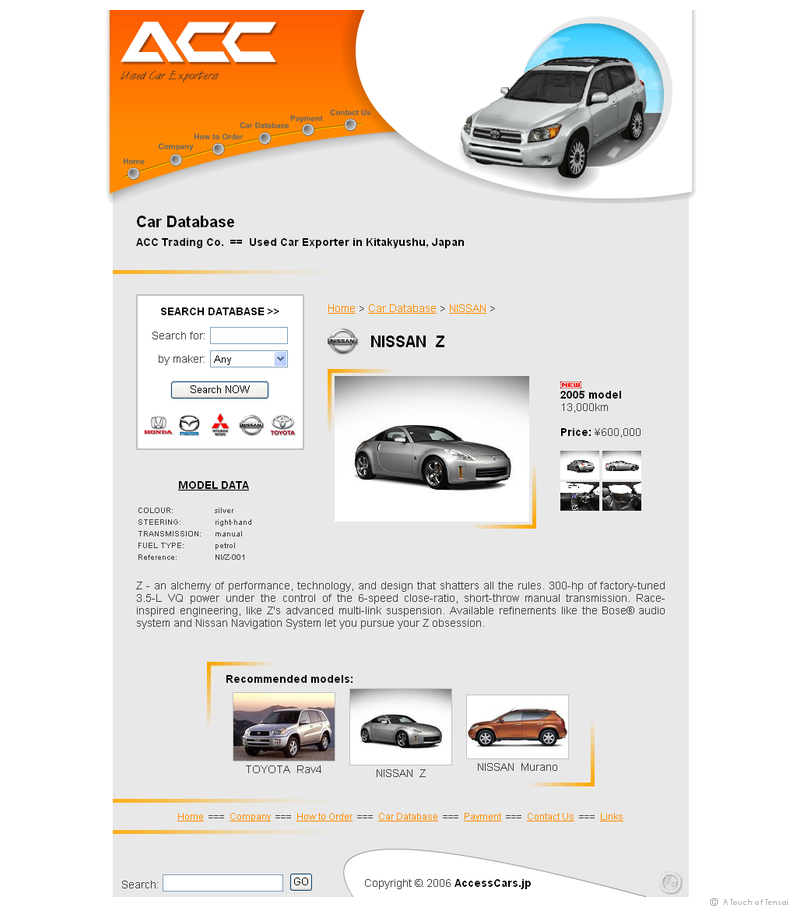 Simple styling and eye-catching FLASH animation created this great website, for a Japanese car export company.

The extensive database of cars in stock is searchable, and the owners can add or update new stock at their convenience. Careful search engine optimization produced excellent results.
CONTENT MANAGEMENT SYSTEM
PHP
FLASH
(Web Design ::: Kitakyushu)
(Web Design ::: Kitakyushu)

Talk to Us NOW About Web Design >>

Owner Testimonial:

We at ACC chose 'A Touch of Tensai' for our Japanese export business because we felt able to trust them. Not only do they know design, but they also appreciate cultural contexts and potential translation hazards. They visualised exactly the image we wanted, and we're very grateful!


H. Shimobeppu ::: Access Cars Website

• NEXT: Ring Tail Hobby Shop Website >>



Website Design ::: Visitor's Choice
We want to know what YOU like!
Please click on your favourite website design, from the two sites shown below: