Website Portfolio
>
(Web & Database Design ::: Japan)
>
Wargames Japan Website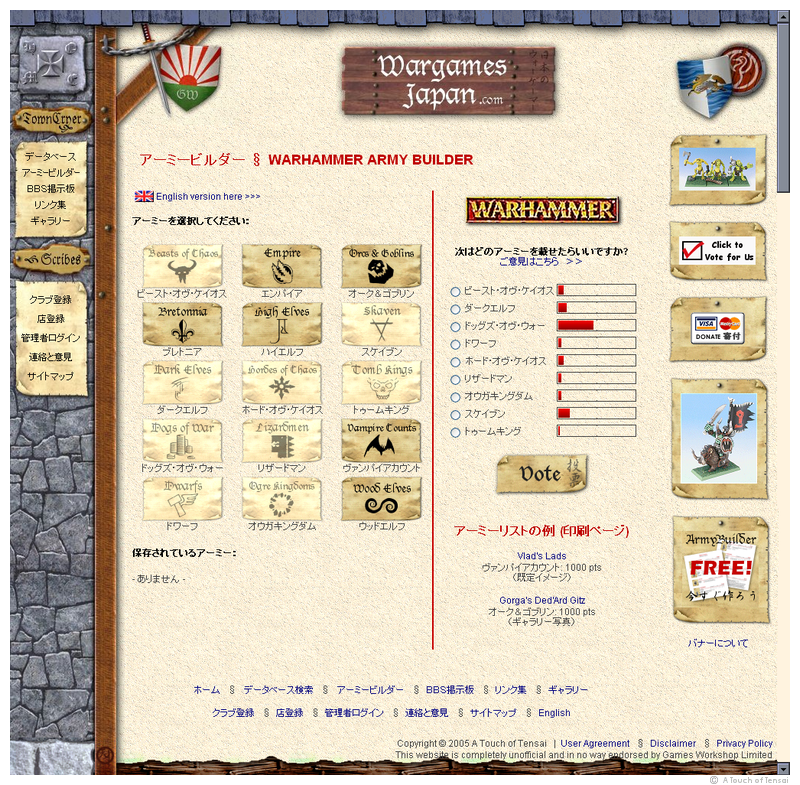 Medieval fantasy was the theme for this very atmospheric site, created to provide a nationwide database for wargaming clubs and retail shops in Japan.
Users can register their clubs or stores in the searchable database, send and receive messages via the BBS messageboard, and even add sites to the comprehensive links directory.
CONTENT MANAGEMENT SYSTEM
PHP
FLASH
BILINGUAL
(Web & Database Design ::: Japan)
(Web & Database Design ::: Japan)

Talk to Us NOW About Web Design >>
• NEXT:
Intra LLC Used Car Auctions >>

Website Design ::: Visitor's Choice
We want to know what YOU like!
Please click on your favourite website design, from the two sites shown below: