Website Portfolio
>
(Web Design ::: Kitakyushu)
>
KitaQGamers Club Website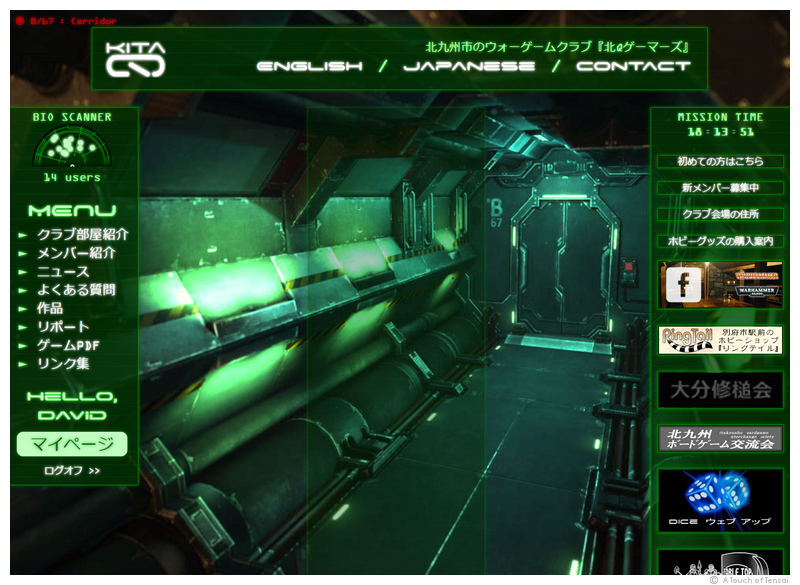 It was great fun updating this hobby club website to an Aliens-themed movie design! Starting with a screen of static, the picture clears to show a live camera feed from deep inside an abandoned space ship. Futuristic fonts and glowing overlays appear, to give a totally immersive feel to this theme website.
The famous "bio-scanner" from the movie has been recreated to show the number of site users, and interactive menus really make this website a unique experience!
URL:
http://www.kitaqgamers.com
BILINGUAL
CONTENT MANAGEMENT SYSTEM
(Web Design ::: Kitakyushu)
More images:
(Web Design ::: Kitakyushu)

Talk to Us NOW About Web Design >>

Owner Testimonial:

The new website is awesome!


L.E. ::: KitaQGamers Club Website

• NEXT: Kent Florist Website >>



Website Design ::: Visitor's Choice
We want to know what YOU like!
Please click on your favourite website design, from the two sites shown below: