Website Portfolio
>
(Web Design ::: Fukuoka)
>
BikeMe Portal Website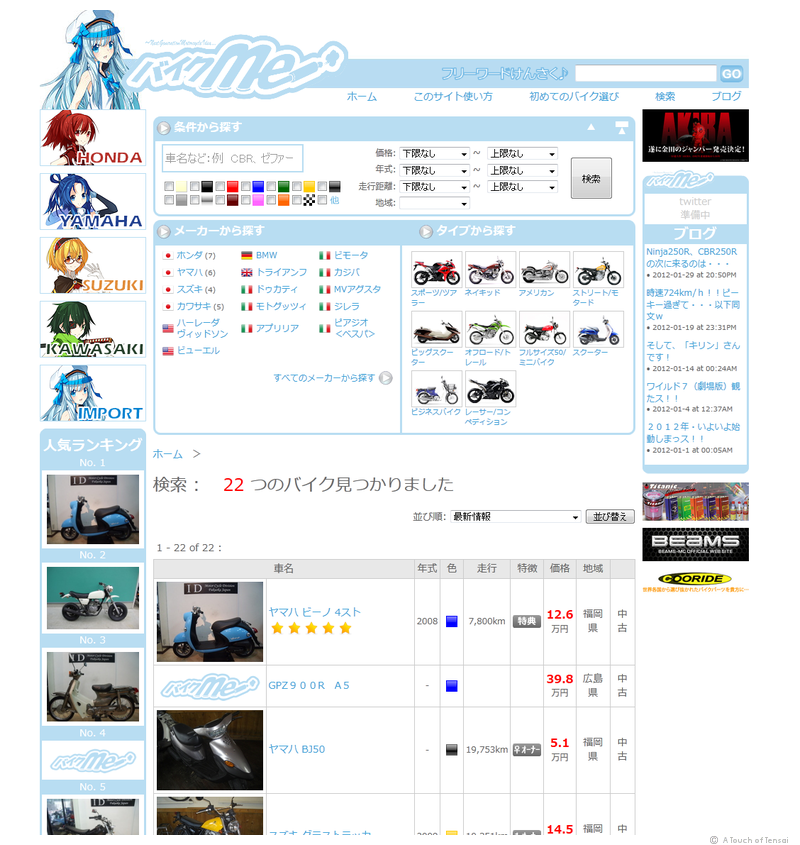 This portal site draws information daily from all networked bike dealers throughout Japan, and publishes product data instantly.
Hoping to appeal to a wider range of fans, the design features several bike-themed manga characters, who act as 'guides' to searching for and buying a used bike.
URL:
http://www.bikeme.jp
CONTENT MANAGEMENT SYSTEM
PHP
(Web Design ::: Fukuoka)
(Web Design ::: Fukuoka)

Talk to Us NOW About Web Design >>

Owner Testimonial:

Thanks for such a quick turnaround, and thank you also for being so thorough in every detail!


S. Fujisaki ::: BikeMe Portal Website

• NEXT: HelperChoice.com Recruitment Website >>



Website Design ::: Visitor's Choice
We want to know what YOU like!
Please click on your favourite website design, from the two sites shown below: