Website Portfolio
>
(Web Design ::: Fukuoka)
>
Foreign Entrepreneur Promotion Committee Website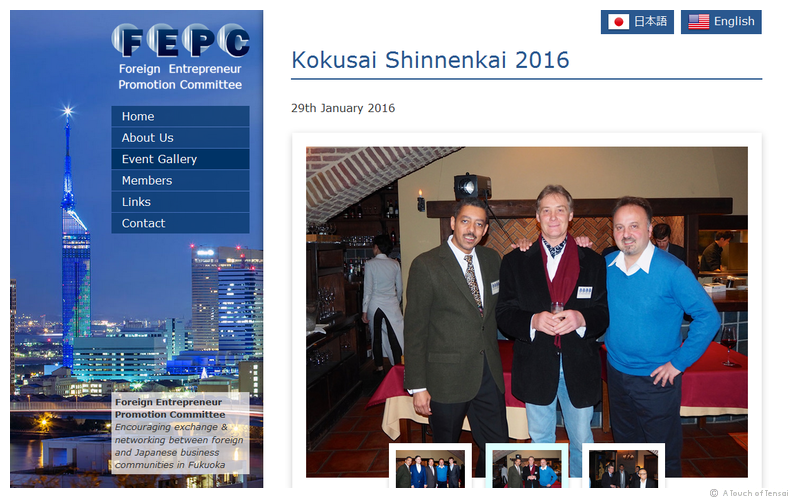 A pro-bono website renewal for this committee created to encourage exchange & networking between foreign and Japanese business communities in Fukuoka.
Fukuoka city is the obvious theme behind this simple bilingual website, designed for modern browsing (responsive design) on a variety of devices. Simple-to-use owner controls allows for easy updates of contents and event slideshows.
URL:
http://www.fepcfukuoka.com
CONTENT MANAGEMENT SYSTEM
BILINGUAL
(Web Design ::: Fukuoka)
More images:
(Web Design ::: Fukuoka)

Talk to Us NOW About Web Design >>
• NEXT:
Kanmon-Auto Website >>

Website Design ::: Visitor's Choice
We want to know what YOU like!
Please click on your favourite website design, from the two sites shown below: