Quality Japanese and English website design & SEO in Kitakyushu, Japan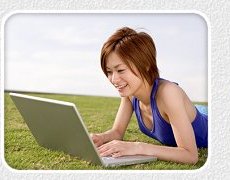 Looking for web design?
A Touch of Tensai is a web design company based in Kitakyushu, Fukuoka Japan. We have been designing websites for 15 years now (since 1999), and in that time we have helped hundreds of businesses succeed. We offer complete customer satisfaction and the best search engine results in the business, at a price you can afford.




TESTIMONIALS:
D. Kruger ::: BestWine Japan Online Shop

The two "companies" I talked with didn't impress me. Overall impression was that they wanted to set the hook and go from there. Whereas you've been very complete in all correspondence - thanks! So you blew the competition away, a lot to be said about service.
Rob Peck ::: Gloucester Sports Online Shop

Looks fantastic, exactly what we need - nice and simple and very clearly laid out. We all owe you a few beers, I think...
K. Kato ::: Kato Architects

We're really grateful for having all our wishes realised. Even when we wanted changes made halfway through, they were done so fast, and now we have a homepage we're really proud of. We've never had a website we can update ourselves – it's great! Thank you so much.

LATEST DESIGN NEWS:

New Site Opens!
08 Apr 2014
We opened this overseas-targeted custom t-shirt website for a local t-shirt printing company. Mixing modern and traditional designs in their products, we made them a site to match... and help bring Japan's "cool" to the world!
Visit site >>

Product Photography Guide
14 Feb 2014
A brand new tutorial added to our new HELP section, to guide you in taking the very best product photos for your online store.
View guide >>
Help Section Added
13 Feb 2014
We have just opened our new HELP section, containing answers to many of the common questions about updating and editing websites using our AdminGenius control systems.
View Help section >>
Happy New Year
01 Jan 2014
We'd like to wish all of our customers, past, present and future, a very happy new year and best wishes for 2014!
VACATION NOTICE
16 Dec 2013
Our offices will be on vacation from December 25th to January 3rd, for the winter holiday period.
New Site Opens!
1 Dec 2013
We opened this clean-styled bilingual website for a local car exporter company.
Visit site >>