Quality Japanese and English website design & SEO in Kitakyushu, Japan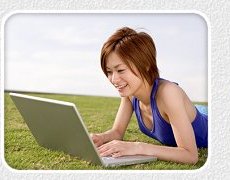 Looking for web design?
A Touch of Tensai is a web design company based in Kitakyushu, Fukuoka Japan. We have been designing websites for 16 years now (since 1999), and in that time we have helped hundreds of businesses succeed. We offer complete customer satisfaction and the best search engine results in the business, at a price you can afford.




TESTIMONIALS:
A. Mariano, Founder ::: Sambat Trust Pro-Bono Charity Website

Brilliant! Hope I didn't cause you too much stress! No, seriously, what you have done for us is just amazing.
Anthony Hemmens ::: the English E Website

I love it. It's absolutely beautiful. Really Fantastic!
Rob Peck ::: Gloucester Sports Online Shop

Looks fantastic, exactly what we need - nice and simple and very clearly laid out. We all owe you a few beers, I think...

LATEST DESIGN NEWS:
New Site Opens!
1 Jan 2015
Lively colours and cheerful styling for this local childrens tutoring and English conversation school website.
Visit Site >>
New Site Opens!
10 Nov 2014
Classic filmstar styling for this Tenjin-based mens fashion store website.
Visit Site >>

New Site Opens!
20 Jun 2014
Smooth and stylish lines with bright chrome accents gave this Japanese online retailer of marine stereo equipment the quality look and feel to match its high-end product range.
more >>

New Site Opens!
30 May 2014
Beautiful product photos of handmade resort furniture were combined with a very simple monochrome wood background and blue accents, for this Philippines-based online retailer.
more >>
Help Section New Articles
08 May 2014
As part of our ongoing mission to provide the best possible service to our customers, we have now added how-to articles on a wide variety of topics; Facebook and Twitter feeds, adding images, videos and PDFs, Google Analytics, email settings, keyword optimisation, and many more.
View HELP >>

New Site Opens!
08 Apr 2014
We opened this overseas-targeted custom t-shirt website for a local t-shirt printing company. Mixing modern and traditional designs in their products, we made them a site to match... and help bring Japan's "cool" to the world!
Visit site >>