Quality Japanese and English website design & SEO in Kitakyushu, Japan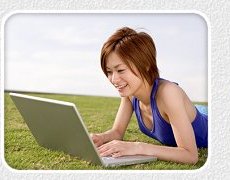 Looking for web design?
A Touch of Tensai is a web design company based in Kitakyushu, Fukuoka Japan. We have been designing websites for 14 years now (since 1999), and in that time we have helped hundreds of businesses succeed. We offer complete customer satisfaction and the best search engine results in the business, at a price you can afford.




TESTIMONIALS:
Scoop Cafe review ::: Scoop Cafe

... brand-new ice-cream shop where your favourite fruits can be blended into your very own original ice-cream before your eyes! ... The cafe is decorated in vivid hues of reds and yellows, and if you look closely at the logo illustration, the word 'SCOOP' appears as if by magic.
[Review from Kyushu Walker Magazine]
Y. Miyao ::: Ring Tail Hobby Shop Website

Thank you so much for such a great looking website. I think it's already outdone everybody's expectations for our new store!
A. Byrne ::: Koshashin Vintage Photography Website

From my first contact, I knew I was in good hands. I was always impressed with the patient responses to all my questions, no matter how big or small. I would happily recommend A Touch of Tensai to anyone who would like an impressive website for minimal cost and maximum impact.

LATEST DESIGN NEWS:
VACATION NOTICE
16 Dec 2013
Our offices will be on vacation from December 25th to January 3rd, for the winter holiday period.
New Site Opens!
1 Dec 2013
We opened this clean-styled bilingual website for a local car exporter company.
Visit site >>
New Site Opens!
13 Oct 2013
We have just completed a re-design of the Japanese language website for the Fortune 500-listed global mining company
Rio Tinto
.
more >>
New Site Opens!
05 Sep 2013
We've recently completed a revamp of this major parts manufacturer for custom motorbikes, with full online shop functions.
Visit site >>
VACATION NOTICE
23 Jul 2013
Our offices will be on vacation from August 16th to 30th, for the summer holiday period.
New Site Opens!
01 Jul 2013
One of our most visually stunning websites to date, this stylish artist's site from Brisbane, Australia, contains a fully bilingual online shop and extensive galleries for floral display items.
more >>