Quality Japanese and English website design & SEO in Kitakyushu, Japan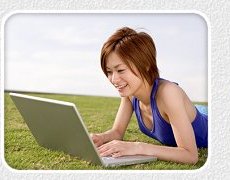 Looking for web design?
A Touch of Tensai is a web design company based in Kitakyushu, Fukuoka Japan. We have been designing websites for 15 years now (since 1999), and in that time we have helped hundreds of businesses succeed. We offer complete customer satisfaction and the best search engine results in the business, at a price you can afford.




TESTIMONIALS:
Board Director ::: South African Chamber of Commerce Website

I cannot tell you how excited we are about the new site! The admin tools seem terrific, extremely easy to use. I'm just sorry we waited so long to do this. I cannot believe it is really this easy - thank you thank you thank you!
Y. Miyao ::: Ring Tail Hobby Shop Website

Thank you so much for such a great looking website. I think it's already outdone everybody's expectations for our new store!
H. Shimobeppu ::: Access Cars Website

We at ACC chose 'A Touch of Tensai' for our Japanese export business because we felt able to trust them. Not only do they know design, but they also appreciate cultural contexts and potential translation hazards. They visualised exactly the image we wanted, and we're very grateful!

LATEST DESIGN NEWS:

Product Photography Guide
14 Feb 2014
A brand new tutorial added to our new HELP section, to guide you in taking the very best product photos for your online store.
View guide >>
Help Section Added
13 Feb 2014
We have just opened our new HELP section, containing answers to many of the common questions about updating and editing websites using our AdminGenius control systems.
View Help section >>
Happy New Year
01 Jan 2014
We'd like to wish all of our customers, past, present and future, a very happy new year and best wishes for 2014!
VACATION NOTICE
16 Dec 2013
Our offices will be on vacation from December 25th to January 3rd, for the winter holiday period.
New Site Opens!
1 Dec 2013
We opened this clean-styled bilingual website for a local car exporter company.
Visit site >>
New Site Opens!
13 Oct 2013
We have just completed a re-design of the Japanese language website for the Fortune 500-listed global mining company
Rio Tinto
.
more >>