Quality English and Japanese website design & SEO in Kitakyushu, Japan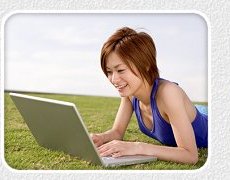 Looking for web design?
A Touch of Tensai is a web design company based in Kitakyushu, Fukuoka Japan. We have been designing websites for 16 years now (since 1999), and in that time we have helped hundreds of businesses succeed. We offer complete customer satisfaction and the best search engine results in the business, at a price you can afford.




We can visit you in our local area:
Moji, Kitakyushu
Kokura-kita-ku
Kokura-minami-ku
Yahata-higashi-ku
Yahata-nishi-ku
Wakamatsu-ku
Tobata-ku
Yukuhashi City
Nakama City
Nogata City
...and the surrounding areas
We've designed websites for:
English conversation schools
Car dealers & auction sites
Bike shops & dealers
Export & import businesses
Online retailers
Hair salons
Restaurants & cafes
Kindergartens & schools
Embassies & chambers of commerce
Small, medium and big businesses
Social groups & clubs
... and many, many more

LATEST DESIGN NEWS:
New Website Opens!
23 Jul 2015
Simple red and white modern styling for this used car exporter website.
Visit Site >>
Facebook News
05 Jun 2015
We've just opened our brand new Facebook page, and look forward to making lots of new friends there over the coming months!
Join us on Facebook
New Links Added
03 Jun 2015
We've added a list of our past websites that are currently active to the
Links page
. Wow - so many!!
New Website Opens!
13 Apr 2015
We just opened our 50th bike shop website, in cool blue and pale wood!
Visit Site >>
New Website Opens!
1 Jan 2015
Lively colours and cheerful styling for this local childrens tutoring and English conversation school website.
Visit Site >>
New Website Opens!
10 Nov 2014
Classic filmstar styling for this Tenjin-based mens fashion store website.
Visit Site >>