Quality Japanese and English website design & SEO in Kitakyushu, Japan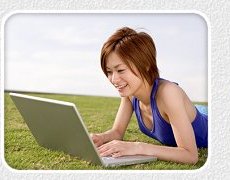 Looking for web design?
A Touch of Tensai is a web design company based in Kitakyushu, Fukuoka Japan. We have been designing websites for 15 years now (since 1999), and in that time we have helped hundreds of businesses succeed. We offer complete customer satisfaction and the best search engine results in the business, at a price you can afford.




TESTIMONIALS:
First Secretary ::: Botswana Embassy Website

Thanks a lot. We will always seek your assistance if we experience any challenges.
Y. Miyao ::: Ring Tail Hobby Shop Website

Thank you so much for such a great looking website. I think it's already outdone everybody's expectations for our new store!
S. Fujisaki ::: BikeMe Portal Website

Thanks for such a quick turnaround, and thank you also for being so thorough in every detail!

LATEST DESIGN NEWS:

New Site Opens!
20 Jun 2014
Smooth and stylish lines with bright chrome accents gave this Japanese online retailer of marine stereo equipment the quality look and feel to match its high-end product range.
more >>

New Site Opens!
30 May 2014
Beautiful product photos of handmade resort furniture were combined with a very simple monochrome wood background and blue accents, for this Philippines-based online retailer.
more >>
Help Section New Articles
08 May 2014
As part of our ongoing mission to provide the best possible service to our customers, we have now added how-to articles on a wide variety of topics; Facebook and Twitter feeds, adding images, videos and PDFs, Google Analytics, email settings, keyword optimisation, and many more.
View HELP >>

New Site Opens!
08 Apr 2014
We opened this overseas-targeted custom t-shirt website for a local t-shirt printing company. Mixing modern and traditional designs in their products, we made them a site to match... and help bring Japan's "cool" to the world!
Visit site >>

Product Photography Guide
14 Feb 2014
A brand new tutorial added to our new HELP section, to guide you in taking the very best product photos for your online store.
View guide >>
Help Section Added
13 Feb 2014
We have just opened our new HELP section, containing answers to many of the common questions about updating and editing websites using our AdminGenius control systems.
View Help section >>