Quality English and Japanese website design & SEO in Kitakyushu, Japan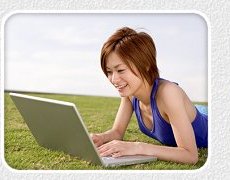 Looking for web design?
A Touch of Tensai is a web design company based in Kitakyushu, Fukuoka Japan. We have been designing websites for 18 years now (since 1998), and in that time we have helped hundreds of businesses succeed. We offer complete customer satisfaction and the best search engine results in the business, at a price you can afford.




We can visit you in our local area:
Moji, Kitakyushu
Kokura-kita-ku
Kokura-minami-ku
Yahata-higashi-ku
Yahata-nishi-ku
Wakamatsu-ku
Tobata-ku
Yukuhashi City
Nakama City
Nogata City
...and the surrounding areas
We've designed websites for:
English conversation schools
Car dealers & auction sites
Bike shops & dealers
Export & import businesses
Online retailers
Hair salons
Restaurants & cafes
Kindergartens & schools
Embassies & chambers of commerce
Small, medium and big businesses
Social groups & clubs
... and many, many more

LATEST DESIGN NEWS:
Responsive design examples
12 Feb 2016
We've added a quick guide to responsive design layouts and some examples to our Help section.
View HELP Guide >>
New Website Opens!
28 Jan 2016
Our first ever caviar maker website!
Visit site >>
FREE Web Hosting Transfer Service
06 Jan 2016
We are happy to announce that we now offer a completely FREE transfer of your website and domain name to our managed website hosting.
See details >>
A Happy New Year!
04 Jan 2016
We've now entered our 18th year in business, and we'd like to wish all our customers a very happy new year in 2016!
New Company Intro Page
10 Dec 2015
We've now been in business for 17 years, and have an awesome repeater ratio of 81%! Woo-hoo! So we thought it time to update our 'Company Intro' page, our thoughts and profiles.
more +
New Website Opens!
08 Dec 2015
This exclusive consulting website needed a new logo, a high-quality look and some seriously complicated programming for their online book schedule system.
Visit site >>